*Sorry the quality of these pictures is basically crap. Josh was taking them while holding a baby...at 9pm. It was a trip. I settled on these and decided they were going to have to work.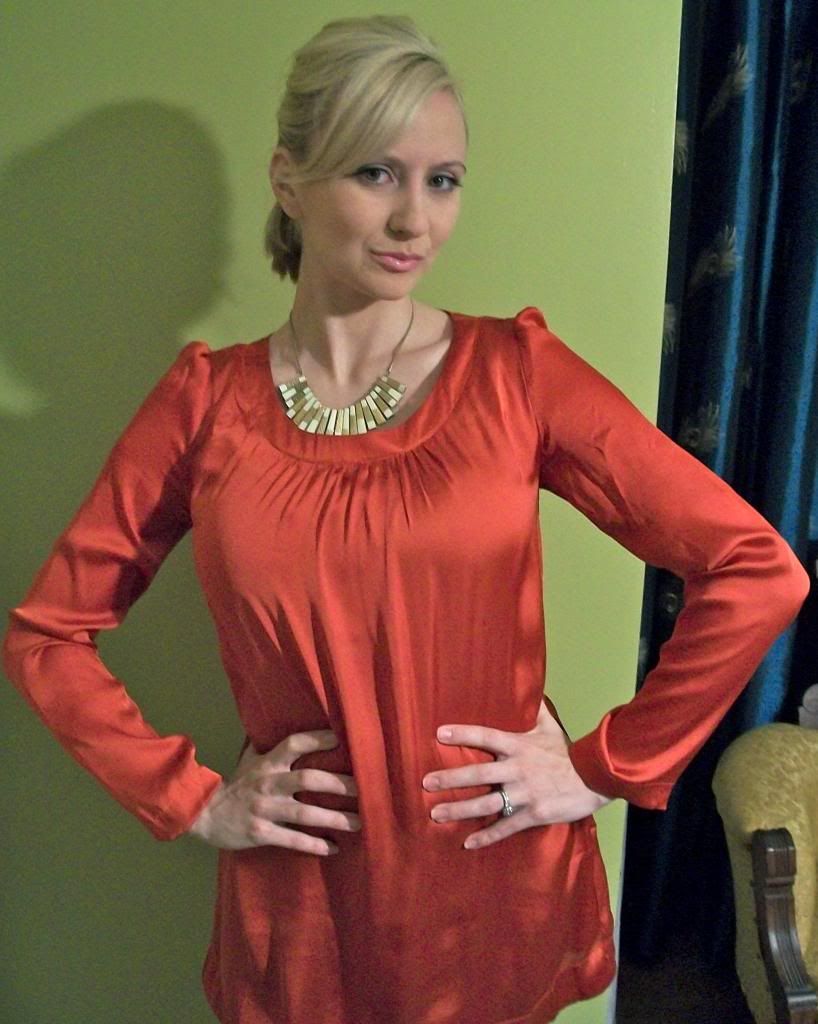 Necklace: Francesca's Collection; Top: The Buckle | Necklace & Dress: Francesca's Collection
Over the past year or so I have started investing in
quality
accessories. There is something really nice about walking into
Forever21
and walking away with a new necklace for five dollars, but there is something even nicer about having three or four well-made necklaces that work with everything. Since I recently had a
birthday
(25! Woot!), I spent some time at one of my favorite shops,
Francesca's Collections
, and picked out a few gems. I ended up going with a funky, colorful, beaded necklace that I can wear with solids, or "like" colors. Let me tell you something-I have already worn that necklace with so many outfits (
here
and
here
)! My other choice was a gold and white geometric "collar" necklace that literally goes with everything (I am actually wearing it right now!). Overall, I feel really great about these quality and fashionable purchases. Not only were they a great birthday gift (i.e. I used a gift certificate), but they are now an essential part of my wardrobe.
Here are few more that I have my eye on:
Add caption
Here's how I would wear them:
What pieces of jewelry would be worth the investment for you?